Company News
Industry News
Video
First won the advanced collective services guarantee the G20 summit
From:First
Hits:1641
Publish Time:2016-10-27
In September 2016, the 11th of the g20 summit held in hangzhou. Service at the G20 summit, responsibility is significant. For fully, the G20 summit in service work, First the inclusion "summit security" in the company focus on core work, coagulation hearts meet implementation, don't pass any doubt, don't pass any hidden danger, ensure the enterprise security and stability. Recently, First won the linan service guarantee issued by the municipal party committee, Lin'an city people's government of the G20 summit the honorary title of advanced collective.
Work closely around the service safeguard the G20 center, First main leaders personally presided over security layout the G20 meeting service, to carry out the check rectification, at the same time requirements to ensure corrective funding priorities in place. Follow the "safety first, prevention first, comprehensive management", "who director, who is responsible for" the guidelines, adhere to the civil air defense and technology dimension is, the entire chapter organizational system, strengthen the team construction and other aspects, enhancing the security work of the foundation, through the institutional constraints and supervise, strengthen the safety awareness of the employees, to implement safety management, to ensure the security of company assets, employees, customers, for all the work smoothly build the safe and stable environment.
Summit, enterprise production and operation is normal and orderly, not happen any safety accident and emergency, held contributed to the success of the G20 summit First strength.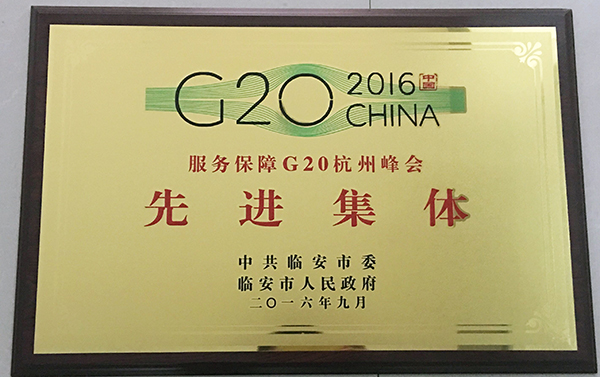 Top