Company News
Industry News
Video
Guangdong province department visited First Advance Material Research Institute
From:First
Hits:1641
Publish Time:2016-11-04
November 1 in the afternoon, Guangdong delegation came to qingshan lake city science and technology, by the science field visited First Advance Material Research Institute.
In the institute of delegation to the relevant person in charge of the company about the main products of the enterprise development process, operating performance, EVA film and Backsheet. At the same time, the understanding of the enterprise in the field of new materials research, close contact, looking at enterprise products.
First Advance Material Research Institutemay be put into use in 2016, a total investment of nearly one hundred million RMB. Hospital is equipped with high precision instruments and equipment home and abroad, there are all kinds of research and development, management personnel and experts hundred people, containing a professor-level senior engineer, senior engineer, postdoctoral, doctor, master, covers the chemical engineering and technology, polymer physics and chemistry, chemistry, material science, chemical engineering and technology and other disciplines.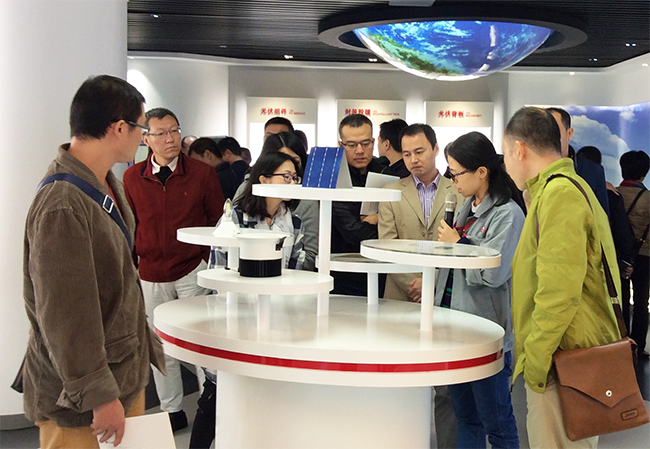 Top