Company News
Industry News
Video
Shuangcheng Xie into research institute FIRST
From:First
Hits:1580
Publish Time:2017-04-26
On April 19, Shuangcheng Xie, office of the people's government of hangzhou, hangzhou business committee, hangzhou cooperation office, head of the unit such as a line in the city leaders kris, accompanied by, zhang min, to foster new material of zhejiang institute of research guidance.
First Bangjin Wang accompanied research group, general manager of a line to institute of science and technology museum and research and development laboratory for visit, and the company practices in r&d and innovation in recent years.
Xie Shuang as deputy mayor for foster by starting a business institute, work hard to win the job, cultivate innovation is highly appreciated. He encourages enterprises to make good use of existing policies, market, capital, technology and talent advantages, with the help of the service platform of industrial development, out of a "research and development with production, promoting the research and development production" the road of innovation.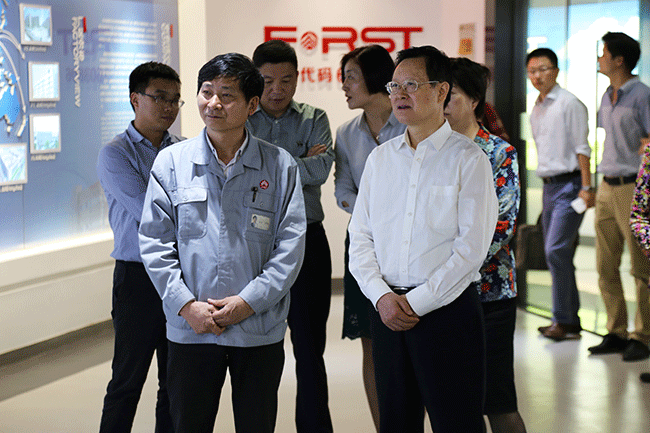 Top