Company News
Industry News
Video
Into the Jiang Lang mountain, First Jiangshan end of travel
From:First
Hits:1661
Publish Time:2016-09-20
August - September, organization staff to First is located in zhejiang province Quzhou City natural scenery resort, historical and cultural city for tourism. The tourism is divided into four group, a total of 599 employees.
Jiang Lang mountain known as "the grand crown, a beautiful southeast" of reputation, all climbing along the way enjoy China's "great peak" the first mountain danxia, thrilling steep "LangFeng day Tours" and ancient temple "enlightened Buddha in one thousand, one thousand universities" Jiang Lang academy ", hand in photograph reflect natural landscape and cultural relics. Activity, we also entered the dialects have all ancient town, town of 28 people; Visit to dai's former residence; Tour has the reputation of "Marine silk road" land passage xianxia shut.
This year, a total investment of 200 million yuan in jiangshan city
First
clear lake town smoothly completed 20 MWP Jiangshan
First
farmers (forest) light complementary photovoltaic power station project and put into use. Employees in power stations, leading down to the project base, head of a field visit to the company, the project personally know biaxial linkage pv tracking system technology and "green power on board, plate under high planting" new production management mode.
Combination of outdoor travel and learning experience, not only let employees got enough rest and relax the opportunity, better into work; At the same time to fully understand the project situation and the development of the company, really done service for employees, for the enterprise development services.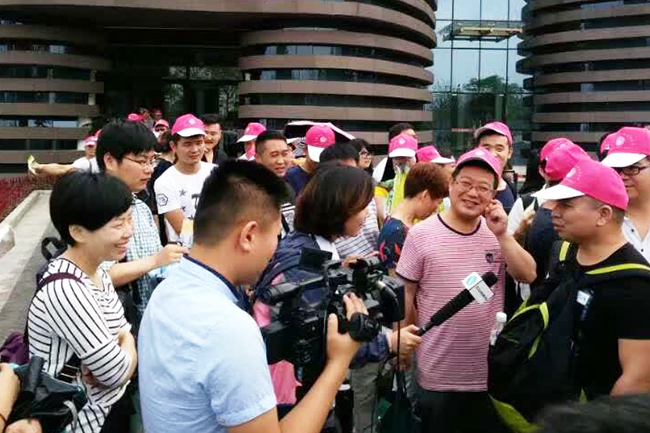 Top